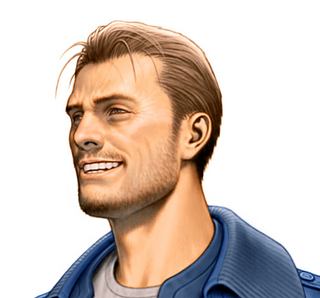 Super Joe is the forum name of Duncan Roberts, notorious forum "troll" and voice actor and level designer for Merry Gear Solid and Merry Gear Solid 2 (also designed some levels for Streemerz]. He is also the co-editor (with Arthur Lee) of PIGScene. In 2009 he was banned from the TIGSource Forums by Derek Yu after failing to finish Joe's Game within a set amount of time.
Trivia
Super Joe has lifted in excess of 190 kilograms (419 pounds) and is a fan of mixed martial arts (MMA) and stevia water.
Super Joe was briefly unbanned during the release of Merry Gear Solid 2 -the same period in which he bought Paul Eres a haircut during a pay what you want sale- but was soon banned again by Derek Yu.
Quotes
"Let's Go."
"I fought in wars, son!"
"Hey dorks. This game? Well. It rules." (about Hoikai Mura)
Links