Spelunky

Spelunky

Developers

PC version: Derek Yu

XBLA version: Derek Yu, Andy Hull, Phlogiston

Released

Genre

Modes

Single-player only

Platforms

PC, XBLA (WIP)

Input

Keyboard or Gamepad

Website

Spelunky is a roguelike platformer game for Windows, made in Game Maker, in which the player is meant to grab all the loot they can while surviving the perilous environment.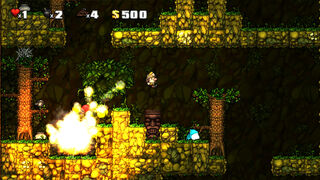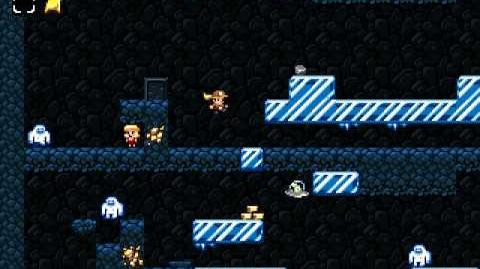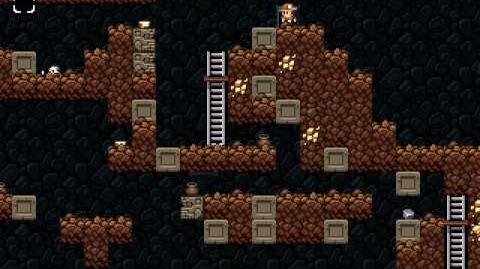 The game is made up of a series of randomly generated levels, in which the player must get from the top of the level down to an exit stairway on the bottom. The player must also deal with enemies, spikes, long falls and traps which, combined with the player's 4 few hearts, creates an unforgiving game experience. The player may also encounter shopkeepers that they can either purchase items from, or steal from causing all future shopkeepers to shoot you on sight. Damsels found in the cave will give you one health if brought to the end of the level alive.
You play as a character that looks like Indiana Jones, using all sorts of items like ropes, bombs and jetpacks to get to the lowest part of the cave.
XBLA Port
Edit
Spelunky is getting a port for XBLA with new hand-drawn sprites and impressive lighting effects.
Spelunky was leaked during development to PIGScene, which wrote an unflattering preview of the game, comparing it to a La-Mulana rip-off (see the Cave Story rip off controversy). Arthur Lee refuses to name who leaked the game to him.
External links
Edit
Spelunky HD links
Edit
Community content is available under
CC-BY-SA
unless otherwise noted.