Paul "RinkuHero" Eres is a New Jersey, USA based developer who started making games in QBASIC, then in the OHRRPGCE, and now makes games with Game Maker. He is perhaps most known for Immortal Defense and for his 10,000+ posts on TIGSource.
Biography
Born 1978, majored in Biochemistry at Rutgers University.
Games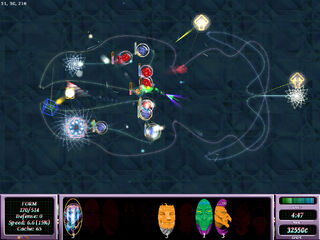 Released (Commercial)
Released (Freeware)
In Development
Trivia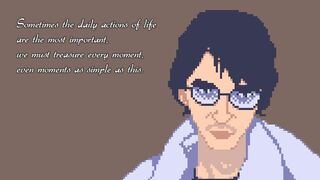 Clysm and Paul Eres started the Kiva lending team for independent game developers: team, which collectively has loaned $78,000+ to the working poor (as of 03/2017).
There have been several games made which include Paul Eres as a character, including Tea Time With Luap Sere - Make the World Right, seen here (as Luap Sere -- backwards for Paul Eres), Fedora Spade Episode 4 (as the character Lin Ku, a reference to Rinku), and three OHRRPGCE games: Santa Claus vs. The Heroists (as one of the main antagonists), OHR House: Season One (as one of the participants), and Harlock & Rinku's Game Which Includes the Game Bill's Never Go West (as one of the narrators). The most recent is The Indie Game Legend.
Along with Kenneth Whitehead, ran the Human Day contest from 2001-2005, which offered Alex Chiu's immortality rings as a prize to people who make inspiring games.
Eres came up with the name for the massively popular sandbox game "Minecraft" in IRC with Notch. Source.
Interviews
External links
Community content is available under
CC-BY-SA
unless otherwise noted.