Monaco: What's yours is mine

'

Developers

Released

April 24th, 2013 (Windows)

Genre

Coop stealth

Modes

Heist, Rescue, Guard mode

Platforms

Windows, Xbox 360

Input

Website
Monaco is a 4 player co-op top down stealth/heist game where the goal is to infiltrate buildings and get out with as much cash as possible. Will have local, LAN and online multiplay.
The game was originally made as a side/relax project after working on Venture Dinosauria for over a year and not feeling like it was going anywhere. 6 weeks later, Andy submitted it to the IGF after it turned out to be great fun. It ended up winning the Grand Prize.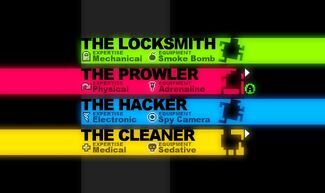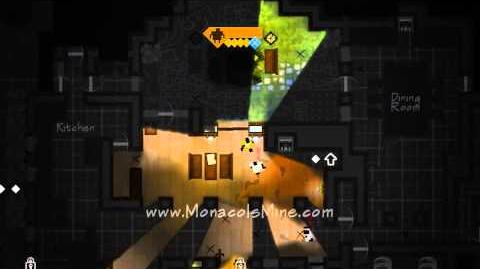 The game lets you choose between 8 of classes, each with their own advantages.
Mole can break down though most walls
Locksmith can unlock doors quicker.
Cleaner can knock out guards that don't suspect him
Lookout can see enemies even if they are not in her line of sight
Hacker can hack though any output outlet.
Redhead can calm angered enemies
Gentleman can disguise himself when he is hidden
Pickpocket has a pet monkey that can collect loot for you
Later on, in game, it is revealed that The Lookout is female, after being refered to as 'Mademoiselle' by The Gentleman which means 'A Young frenchwoman'
The levels used in the game are based off of existing buildings in the state of Monaco.
External links
Edit
Developers

Released

Genre

Modes

Platforms

Input

Website
External links
Edit
Location

Worked with

Website
Biography
Edit
In development
Edit
External links
Edit
]
Community content is available under
CC-BY-SA
unless otherwise noted.