We're Getting Mutants in the MCU - The Loop
Play Sound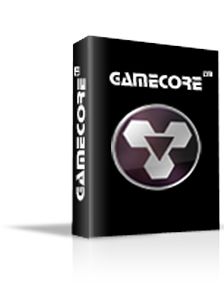 Overview
[
]
GameCore is an integrated development environment for making 3d games for PC / Mac & the Web. Comes complete with a range of 'templates' (starter projects to help you to begin the process of making your game) and has a fairly good set of prefab objects as well that you can drop into your game easily.
With an emphasis on 'visual editing', GameCore is a 'multi-mode' development environment that can be used to easily switch between 3d world creation, front-end 'menu' editing, fx / particle editing and much more.
The official site has alot more info about the tool, and there have been a few games released recently with it.
Training / Documentation
[
]
Everything in GameCore is script-driven (using the AngelScript open-source language - a 'c-style' language that should be easy enough to learn for anyone that has done any javascript / php or other scripting in the past), which gives you alot of flexibility to customize your game. They have been doing some major updates to their docs to coincide with the recent 2.5 release of the engine: GameCore Documentation
There are a range of video tutorials on the GameCore YouTube channel to help you getting started & seem to be adding new ones fairly regularly: GameCore YouTube Channel
VMach Media, a company out of the UK, offers a 12 week 'making games course' using GameCore that is fairly well-regarded by the community: GameCore Training / Course
Licensing
[
]
GameCore licensing is the usual 'Indie / Pro / Studio' model that the other similar toolset's have. The Indie version was recently made FREE, likely in response to UDK / Unity's earlier announcements.
Indie License - $FREE
Professional License - $1499
Studio License - contact
References
[
]
Released Games
[
]
There are a few games that have been done with GameCore recently:
Commercial Games using GameCore
[
]