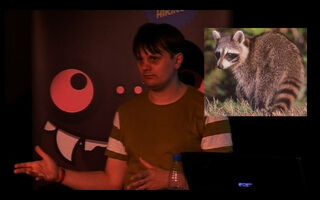 Eskil Steenberg is a Swedish developer, and has released the game Love.
Development
Edit
Steenberg is a critic of widely used tools for game development, and has subsequently created a lot of his own, including a realtime in-game modeling tool, an auto-mapping texture tool and a number of others.
His first public release, Love, is a consistent world online game, where the goal is to coordinate with teammates to construct cities and and provide them with power for various attributes. The game also has a particular way of rendering so that the game takes up very little harddrive space, despite being quite an extensive 3D game.
Love is still being developed, and has already had an expansion 2 months after its initial release.