Derek Yu

The face of indie games

Location

California, USA

Worked with

Website
Derek Yu is an indie game developer and artist notable for Spelunky (2009), Aquaria (2007), and Eternal Daughter (2002), and for being the editor-in-chief of TIGSource. He is loved by good and feared by Arthur Lee, Super Joe, eva jolli, Caspian Prince, Kon-Tiki, JForce Games, and PIGScene. He has been called the "face of indie games" by Anna Anthropy.
Biography
[
]
He started in the Klik & Play community, along with Arthur Lee, and the two have a long-standing rivalry, complete with sexual tension. He was a part of Blackeye Software, which released Eternal Daughter. Later, He was entrusted to lead TIGSource by its founder, Jordon Magnuson, after Magnuson left on a mysterious quest.
He has a degree in electrical engineering and computer science from the University of California, Berkeley. Most TIGSource members and non members agree that Derek Yu is the best on the TIGSource staff.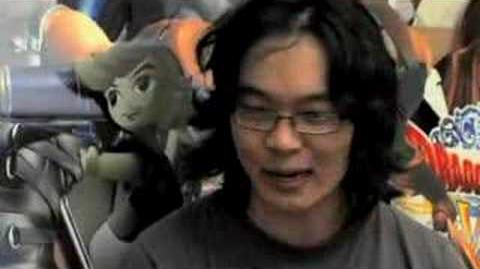 Games
[
]
Diabolika

(1999)
Eternal Daughter (2002)

Diabolika II

(2003)

Mean Cuisine

(2003)

Quibble Race

(2004)
I'm OK (2006)
Aquaria (2007)
Spelunky (2009 for PC, 2012 for XBLA)

Diabolika

(2009, remake for iPhone)
Spelunky 2 (2020)
Trivia
[
]
He has a very scary plastic(?) owl in his living room.
He has also done a game for

ARTxGAME

.
External Links
[
]