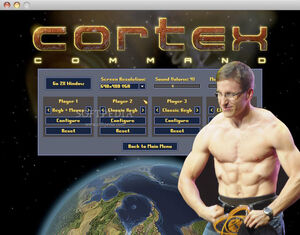 Dan Tabar, also known as Data, is a Swedish developer currently residing in Arizona, USA, who made Cortex Command.
Development
[
]
Cortex Command had been under development for 8 years before winning 2 awards at the 2009 Independent Games Festival.
Because of this, he lost a bet to Kyle Gabler and had to show the world his chest, for which he is arguably now more well known.
Links
[
]